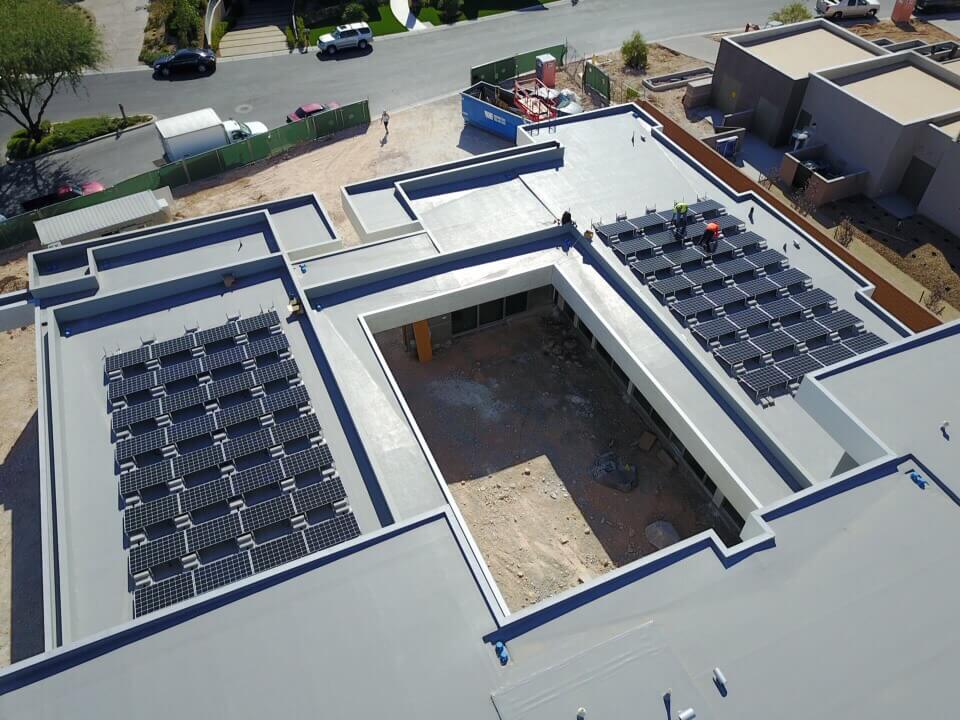 Another great solar installation underway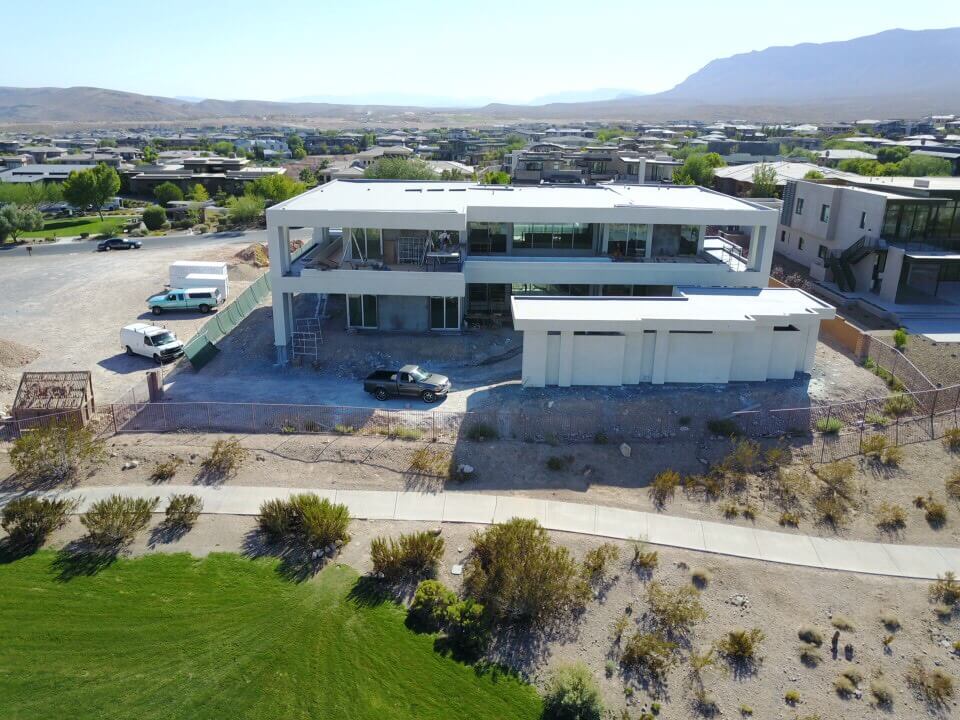 Another great solar PV installation underway by our awesome 1 Sun Solar Electric team! A fantastic 64 panel, 28kW installation on a fantastic new build in the ridges of Las Vegas.
The installation will mean that the building will have virtually no energy costs allowing the owners to be self sufficient, save money and the environment.
Our fantastic team use only the best equipment and every system is custom designed around your needs. Thus helping you get the most out of your system and make the most of the wonderful Nevada sunshine.
If you are interested in solar contact us on 702 309 9300 for a chat about how we can minimize your energy bill. Lets make a greener, cleaner future for Nevada.